taking HOUDINI for a swim
Length: 0 km
Duration: 4 to 5 hours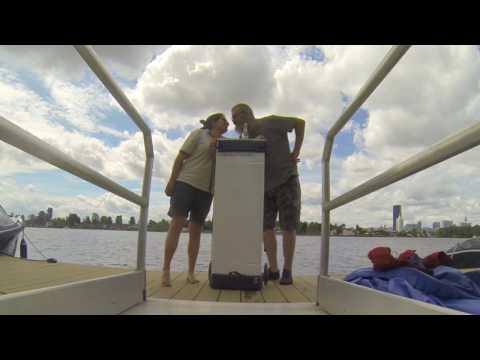 Today we finally found time to take Houdini for a swim.
Close to where we live is a side arm of the Danube River, the so called Old Danube. It is also very very easy to reach by public transportation. Nearly everywhere you find access to the water. We chose the most souther entrance point at U2 underground station "Donaustadtbrücke".
We then a wonderfull paddel around an island which is a huge public bath. The skyscrapers in the background form a wonderfull scenery. Of course we also had a toast with some rosé champaign.
! Enjoy the video !