I did this with my ONAK canoe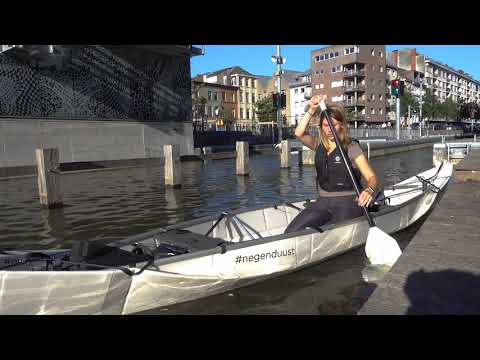 Opening of ancient canal in Ghent
The historical waterway Reep in the centre of Ghent was reopened about 3 weeks ago. For the first time sinds nearly 60 years, one of the city's oldest canals is navigable again.

The Reep floats into the nearby Portus Ganda and is said to be place where the city of Ghent was found, at the intersection of the rivers Scheldt and Lys. This turns the reopening of the canal into a symbolic act.
During the last decades, the Reep was filled with soil and used a parking lot. Now that the inner canals, fed by the river Lys, are reconnected with the canals of the river Scheldt, our beautiful hometown offers even more water surface for canoeing adventures.